Automat Wall with running movie clip
Origins of the word "lunch"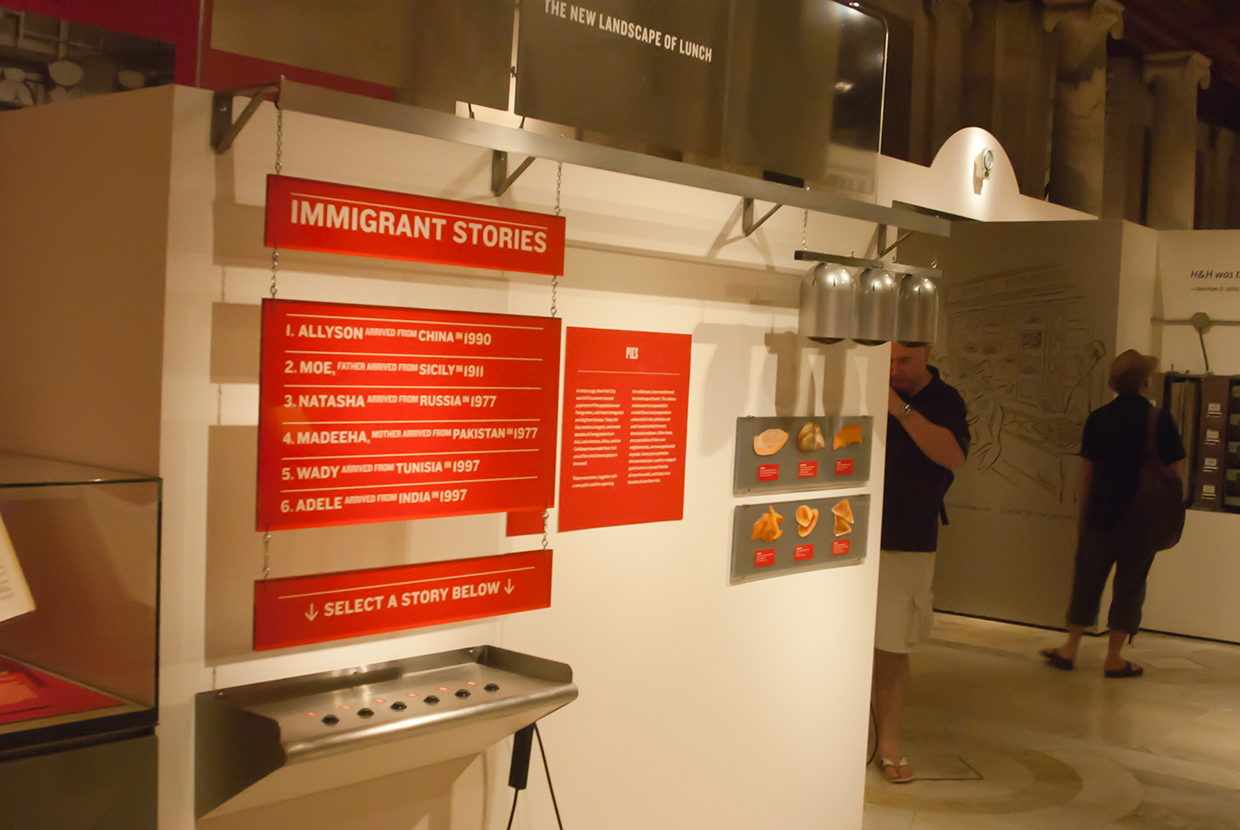 Famous savory pies and immigrant stories
Luncheonette slang and jargon
Lunch at Home wall, with recipes about dieting, salads, and peanut butter.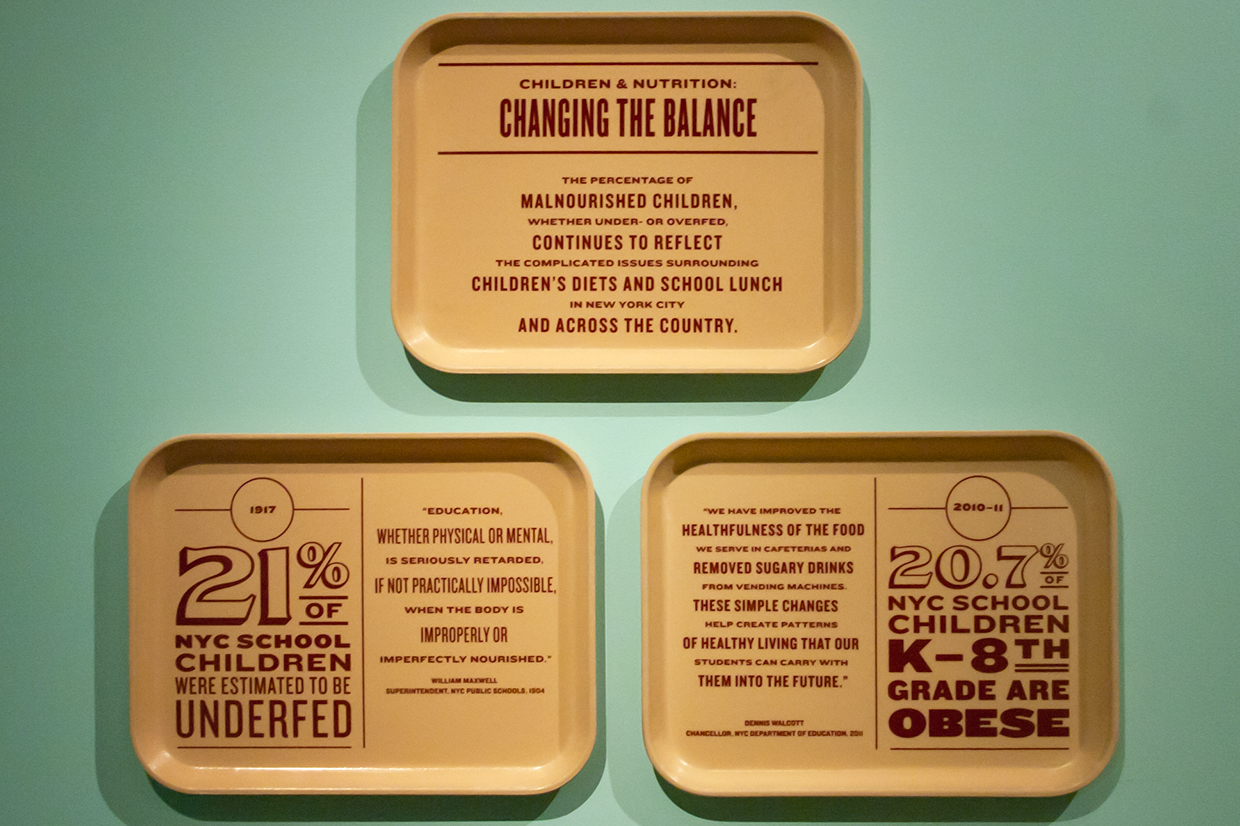 Infographics depicting the issues with school children and nutrition.
A history of women's power lunches, centered around famous restaurants.
New Yorker covers throughout the years depicting lunch.